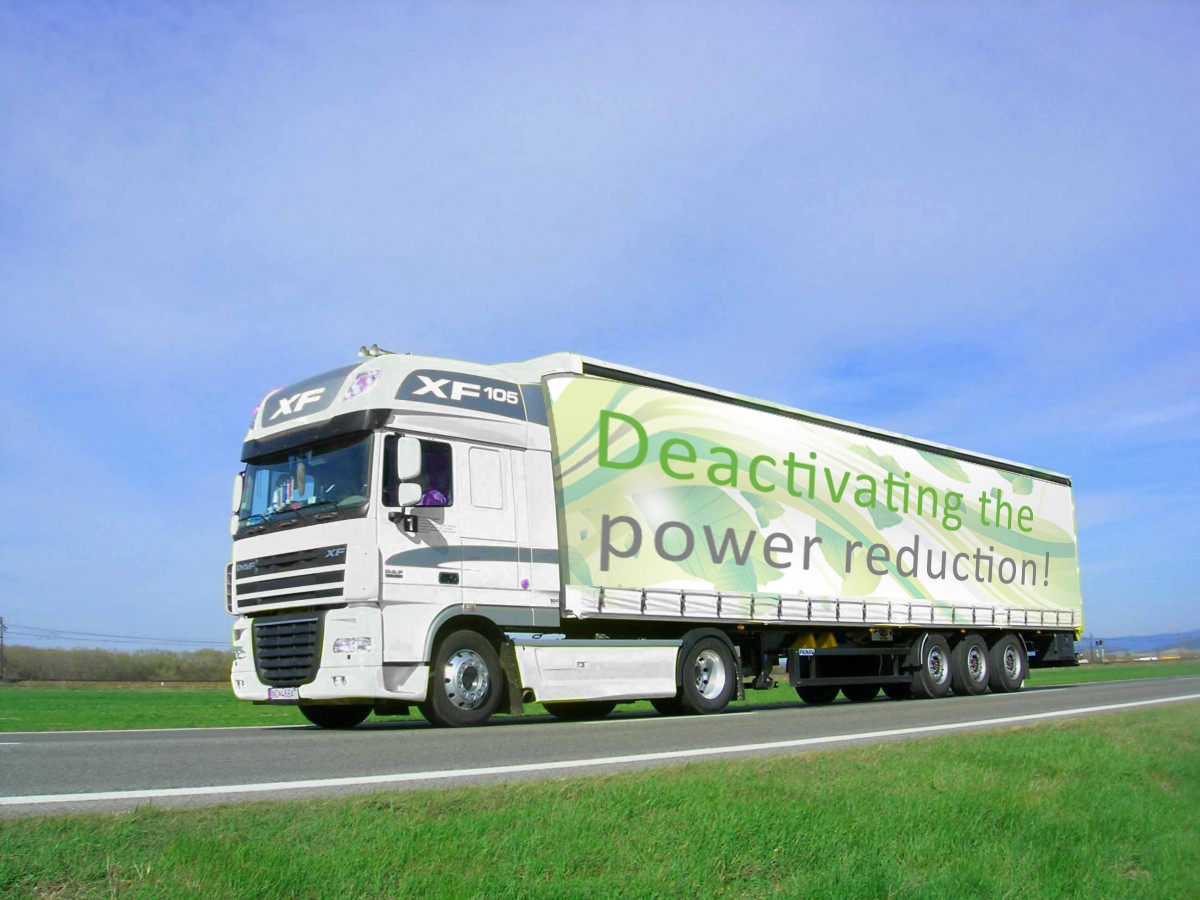 Deactivating the power reduction
Do you have a lot of international transport and do you drive the latest DAF series? These trucks will have a reduction in power when facing an AdBlue disruption. This will leave you with only 60% available power,something that often presents a problem during a run. You will immediately need to go to a repair shop to solve the issue. Aside from the considerable loss in time,it will also cost extra money due to the urgency of the repairs. As we can deactivate this reduction,you'll be free to complete your run and saving you from unnecessary delays and costs. You'll still be able to drive at full power to your own repair location with this alert in your system,where you can fix the problem.
This will prevent unnecessary delays and extra costs for urgent repairs abroad.